printer friendly version
Sensors help forge fourth industrial age
May 2017
Sensors & Transducers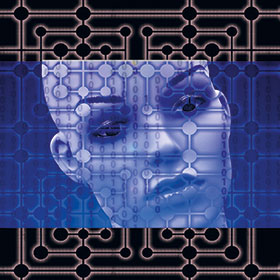 The industrial world is heading into its 'fourth revolution' with the paradigm shifting towards machine-to-machine (M2M) communication, and sensing technology is increasingly key to facilitating automated, lower cost production.
The traditional automation pyramid, say experts, is breaking down. Data is no longer just passing from the field level up through other levels to the control level, to be gradually aggregated. Instead, data is available on all levels and can pass directly to a public or private cloud, so participants within a network can now exchange data with each other using Internet technologies.
Gerry Bryant, managing director of Countapulse Controls, says that significantly, this networking will not be simply between machines in a plant or factory, but will also be between these machines and all sorts of sensing and monitoring devices and systems. The company is a leading supplier of sensing solutions.
"The impetus behind this trend comes mainly from the increased automation of processing steps in industrial facilities, which is allowing production to become more and more complex. As manufacturing enterprises become increasingly automated, they need tighter control over processes and equipment to ensure high quality, low cost output and minimum waste," he explains.
In mankind's first industrial revolution, mechanisation was the prime mover – applying steam engines to functions previously conducted in small workshops, and leading to the evolution of large-scale factories. The movement to mass production techniques and machinery in the early 20th century ushered in the second industrial revolution – an era consumed by the commitment to productivity.
He says that increased use of micro-electronics and computers coupled with CNC control systems marked the advent of automation in industry – our third revolution – and this automation allowed high quality due to the finer tolerances achievable in the production process.
"Our fourth industrial revolution is now driven by the incorporation of digital technology in all equipment and machinery as well as in ancillary devices in all production environments," says Bryant. A pioneer on this road into the future is global sensor company Leuze, which was recently instrumental in the design of the commercially attractive interface: IO-Link.
This interface allows simple sensors to exchange process and configuration data with the control system, and is another step towards achieving the full benefits of the fourth revolution – when process, configuration and diagnostic data is available not just in the control system but all the way up to the cloud.
Sensors are likely to be vital in improving productivity in all manufacturing sectors and will grow as a key component in all smart manufacturing facilities. Sensing technology is increasingly key to facilitating automated, lower cost production.
For more information contact Gerry Bryant, Countapulse Controls, +27 (0)11 615 7556, bryant@countapulse.co.za, www.countapulse.co.za
Credit(s)
Further reading:
Thermodynamic flow sensor
January 2020, Countapulse Controls , Flow Measurement & Control
Ease of flow monitoring with low maintenance benefits is a given with the compact plug and play EGE SNS 450 thermodynamic flow sensor from Countapulse Controls – the sole southern African agent for EGE's 
...
Read more...
---
Conductivity measurement in CIP processes
January 2020, Morton Controls , Sensors & Transducers
CIP cleaning facilities are primarily used in those installations where hygiene and product safety are paramount, for instance breweries and food production. Throughout the process the complete production 
...
Read more...
---
Sensors for predictive maintenance solutions
December 2019, Turck Banner , Sensors & Transducers
Banner Engineering's QM30VT series sensors build on the capabilities offered by the QM42VT Series sensors they replace. They maintain all the same functionality, registers, and scaling, however, their 
...
Read more...
---
On safe paths with Leuze
December 2019, Countapulse Controls , Sensors & Transducers
When using the principle of triangulation for navigating automated guided vehicles (AGVs), vehicles are often equipped with two different scanners – one for safety and one for navigation. Now there is 
...
Read more...
---
Electronic position indicator with Ethernet interface
December 2019, Instrotech , Sensors & Transducers
Instrotech now offers the Siko AP20 position indicator, equipped to detect the position of spindle adjustments in machines. It displays the corresponding positional data to the operator and passes it 
...
Read more...
---
Inline measurement in chemical process monitoring and control
December 2019 , Sensors & Transducers
For reasons of quality and safety, the control of processes in the chemical industry is essential. The monitoring should be done directly in the process, continuously, and on a real-time basis. Modern 
...
Read more...
---
Setting the future standard for 3D image processing
November 2019, SICK Automation Southern Africa , Sensors & Transducers
SICK Automation has set the future standard for 3D image processing with regard to technology, speed, resolution and ease of integration. The company's Ranger3 3D vision camera is capable of taking high 
...
Read more...
---
Millimetre perfect from ifm electronic
November 2019, ifm - South Africa , Sensors & Transducers
Precise ToF distance sensor for demanding applications
Thanks to the innovative on-chip time-of-flight principle with PMD technology (photonic mixer device), the new OGD precision sensor from ifm electronic, 
...
Read more...
---
Bright, versatile illumination
November 2019, Turck Banner , Sensors & Transducers
The bright, uniform output of the WLB72 reduces shadows, improves visibility and gives workers the light they need to work efficiently and without making mistakes. A diffuse window minimises eye strain 
...
Read more...
---
Time synchronise your key remote sites
November 2019, Omniflex Remote Monitoring Specialists , Sensors & Transducers
Managing processes where root cause identification is rapidly identified can generate substantial savings though improved productivity and implementation of planned preventive maintenance schedules. Knowing 
...
Read more...
---