printer friendly version
SAIMC: From the office of the CEO
October 2023
SAIMC
The illiterate of the 21st century will not be those who cannot read and write, but those who cannot learn, unlearn and relearn: Alwin Toffler.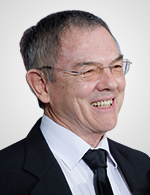 Johan Maartens.
From caveman to chatbot
Yes, this month the heading is more formal because I have some news that I want to share with you. We are looking for articles that could earn the contributor some cash, while contributing to the preservation of interesting past events that shaped the automation industry through the years.
After intensive research to find an appropriate title for this series (we asked ChatGPT), we agreed on From Caveman to Chatbot. Articles should encompass the following:
• Main focus on how the industry has developed.
• Secondary focus on the author's role in the industry (interesting stories).
• Something meaty – between 500 and 750 words.
Chosen articles will be published online in the SAIMC's official publication, South African Instrumentation and Control (I&C) magazine at www.instrumentation.co.za, in the SAIMC category, and in the online newsbrief. They will also be sent out in the regular SAIMC newsletter. The winning article will earn its author the Cuppa Award. Explanation: Cuppa is slang for 'cuppachino'. A person might not be able to do a lot with R1000 nowadays, but they certainly can have a cup of coffee with a friend!
The first contribution by Ken Baker is at http://www.instrumentation.co.za/20586r
Category 1 CPD points
We have decided that we need to make sure that our members are able to obtain those elusive CPD points in Category 1. After fruitful discussions with Jane van der Spuy and Kim Roberts, we decided to create a quiz every month from information contained in I&C magazine. This quiz could earn you one CPD point in Category 1, if you pass with 80% or more. Unfortunately, the national education pass rate of 30% does not apply.
For each question there is a link to the relevant article in I&C.; There is no time limit on the quiz, neither is there a limit on the amount of times that you may do the quiz. After successful completion, you will receive two emails, one with the results and the other with a link to download your certificate. You can then upload this certificate to the ECSA website to obtain ECSA's recognition of the CPD points.
The first two new quizzes are available on our website at www.saimc.co.za/quizzes/ thanks to the hard work of new I&C; editor, Kim Roberts. Once logged in, from the Home page go to CPD events, and then CPD Online Quizzes, or otherwise just go to the link 'Quizzes | SAIMC Africa'.
More of these quizzes will be added every month, so please keep an eye on our official publication.
Name change
Since ECSA requested the SAIMC to participate in the formalising of the Computer Engineering discipline, and with the advent of MESA Africa in SAIMC, we will discuss a possible name change where the C for 'Control' will change to C for (industrial) 'Computer Engineering'.
End User Advisory Council
I am calling on all C-Level managers within our field to contact me if you are interested in establishing the End User Advisory Council. I will invite successful applicants to the SAIMC 2026 Strategy Session to be held on Saturday 14 October 2023, where we will review the scope of all the advisory councils and the way forward for the SAIMC.
The advisory council will form the backbone of a possible change in curriculum that caters for the needs of the MES/MOM industry. There is currently no path for a matriculant to enter MES/MOM, except by experience that is very difficult to come by. The lack of new entrants into this field does not serve our industries well, as they depend on this technology to fine-tune their processes.
MESA
The new MESA website is also now up and running at www.mesa-africa.org/about/. Many thanks to Jane Collett, who was instrumental in getting this website going again after the untimely passing of Gavin, who used to manage this website on behalf of MESA Africa.
Yours in automation
Johan Maartens.
Credit(s)
Further reading:
SAIMC gala dinner
SAIMC Supplier Advisory Council SAIMC
Under the skies of the most beautiful Johannesburg evening, the 2023 SAIMC gala dinner kicked off with champagne on the deck of the Fairway Hotel and Spa, and the stage was set for another glittering occasion.
Read more...
---
SAIMC: Durban branch
SAIMC SAIMC
The Durban branch October technology meeting was well attended, and the audience was keen to hear about navigating the digital value change and bridging the gap from sensors to the boardroom.
Read more...
---
SAIMC: Secunda branch
SAIMC SAIMC
The SAIMC Secunda branch held its monthly technology evening on 4 October at the Proconics office in Secunda. Bruce Bonte from Yokogawa presented on differential pressure and blocked impulse lines.
Read more...
---
SAIMC: From the office of the CEO: Changes at SAIMC
SAIMC SAIMC
During its 2026 strategy session, SAIMC discussed the exciting changes and challenges ahead, and plotted the way forward.
Read more...
---
Category 1 CPD points
SAIMC SAIMC News
SAIMC has decided to publish a quiz every month from information contained in
I&C
magazine. This quiz could earn you one CPD point in Category 1 if you pass with 80% or more.
Read more...
---
SAIMC: Durban branch
SAIMC SAIMC
The Durban branch of the SAIMC held its September technology meeting at the Premier Splendid Inn, as usual. Bryce Mildenhall, sales manager at Elonics discussed the evolution of industrial networks, and 
...
Read more...
---
SAIMC: Memos from Ken Baker
SAIMC SAIMC
Ken Baker, a former president and long-time member of SAIMC, shares his memories of his career and his time with SAIMC.
Read more...
---
SAIMC: From the office of the CEO
SAIMC SAIMC
Continuous Professional Development (CPD) is a crucial aspect of the formalisation of the engineering industry in South Africa. To facilitate CPD, ECSA has established two bodies: the CPD Licensed Body and the CPD Service Provider. SAIMC has successfully applied for and registered as a CPD Licensed Body with ECSA.
Read more...
---
SAIMC Ladies Celebration
SAIMC SAIMC
The committee of the SAIMC Johannesburg branch recently hosted a Ladies Celebration to celebrate International Women's Month.
Read more...
---
SAIMC: Secunda branch
SAIMC SAIMC
The SAIMC Secunda branch held its monthly technology evening on 12 July 2023 at the Proconics Secunda office.
Read more...
---