printer friendly version
Gaining valuable insights into your power infrastructure
February 2022
Electrical Power & Protection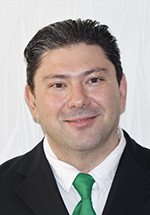 In an era where South Africa faces a continuous and uphill battle in stabilising its energy provision, many businesses are focused on alternative resources and backup supply such as UPSs, generators and inverters.
However, companies still need to manage their current power infrastructure, which makes a compelling case for electrical power management systems. At its core, a power management system can simplify organisational operations whilst providing real insights into efficiency and processes.
At Schneider Electric we often get asked: why do I need to manage my power? The simple answer is that electrical systems are getting more complex. Loads and process complexities have increased and power systems have become more distributed and sensitive.
Facilities today depend on their electrical distribution infrastructure to keep operations running. These can range from large and critical facilities such as data centres, hospitals and airports to industrial plants and commercial buildings or campuses.
Power management systems help ensure the safe, reliable, efficient and compliant operation of electrical distribution systems, including the assets connected and offer benefits such as:
• Avoiding electrical fires and preventing shock.
• Recovering from outages more quickly and safely.
• Improving uptime by avoiding unplanned outages.
• Finding ways to reduce energy costs.
• Optimising maintenance and getting more life from electrical assets.
• Simplifying the process of acquiring and maintaining compliance to standards and regulations and legislating for things such as energy management, carbon emissions and power quality.
How does a power management system work?
A power management system forms part of the digitalised power distribution network, including connected devices and sensors that collect data from key points across the electrical infrastructure.
Additionally, real-time power information can be acquired from standalone power metering devices or from those that have embedded metering capabilities such as protection relays, breaker trip units, motor control units and variable speed drives (VSD).
All organisational electrical assets can then be monitored 24/7 including transformers, medium voltage (MV) and low voltage (LV) switchgear, generators, transfer switches, power control panels, distribution panels, motor control centres, UPSs and harmonic filters.
The above then provides real-time analysis of power conditions and quality, how efficiently energy is being consumed and equipment health. This electrical power data can then be shared with building management systems (BMS), scada, industrial automation or enterprise energy management systems which don't have the analytical and visualisation tools required to manage organisations' electrical infrastructure.
Power management systems therefore provide the operational intelligence required for the real-time operation and maintenance of electrical assets and the power distribution network as a whole
How does it help you?
There have been significant advancements in power and energy analytics tools that provide greater ease-of-use for facility teams. Power management systems also cover myriad applications to address:
• Electrical system health and efficiency, which also identifies overloads and is used for fault finding.
• Capacity management, which includes analysing historical trends. This is especially vital when operating a critical facility with backup power systems, such as hospitals or data centres.
• Equipment monitoring. Often power quality problems lie within your own electrical distribution system. As facilities modernise to improve energy efficiency, the addition of LED lighting, VSDs and automation equipment can produce harmonics and distortion.
• Power event analysis. Electrical distribution networks regularly experience power disturbances that travel extremely quickly through the system and are short-lived. Advanced power quality monitoring devices capture these disturbances at distributed points in the system and provide important analytical information.
Credit(s)
Further reading:
Gain more visibility into your power substation operations
RJ Connect Electrical Power & Protection
The key dilemma is that many RTUs, HMIs, Ethernet switches and intelligent electronic devices (IEDs) installed in substations are from different vendors.
Read more...
---
Power supplies with EtherCAT interface
Beckhoff Automation Electrical Power & Protection
In the case of system monitoring, important operating parameters such as output current and voltage are transmitted in real time and updated continuously
Read more...
---
Pure sine wave inverters up to 3200 W
Electrical Power & Protection
The new Mean Well units set themselves apart from general consumer-grade products by adopting industrial-grade reliability, safety and quality.
Read more...
---
Avoiding safety hazards during solar PV installations
RS Components SA Electrical Power & Protection
Safety levels during solar panel commissioning and installation have been strengthened by Fluke's CAT III 1500 V true-RMS clamp meter.
Read more...
---
Schneider Electric helps Senwes attain stable energy supply
Schneider Electric South Africa Electrical Power & Protection
Senwes' head offices in Klerksdorp – and surrounding utility users – now benefit from advanced monitoring technology and higher safety levels.
Read more...
---
Digitalising the power grid
Schneider Electric South Africa Electrical Power & Protection
Many facilities still use a rudimentary level of technology, which means faults are addressed in a reactive as opposed to a predictive and proactive manner.
Read more...
---
Measuring the EPC rating of a building
Electrical Power & Protection
Gaining a good EPC rating requires building owners to rethink how they approach energy usage in a modern world.
Read more...
---
Compact uninterruptible DC power supply
Electrical Power & Protection
Traco Power's new 240 W UPS module is suited to demanding industrial applications needing a stable source of power.
Read more...
---
Rethinking energy usage in South Africa
Electrical Power & Protection
While sustainability is increasingly on the agenda of most organisations, the transition to a sustainable energy mix is not easy.
Read more...
---
Compact and powerful energy monitoring unit
Opto Africa Holdings Electrical Power & Protection Fieldbus & Industrial Networking
The RIO EMU's slim form factor is ideal for 'just one more thing' retrofit jobs thanks to DIN-rail and panel-mount options.
Read more...
---