printer friendly version
The importance of good project management
November 2021
IT in Manufacturing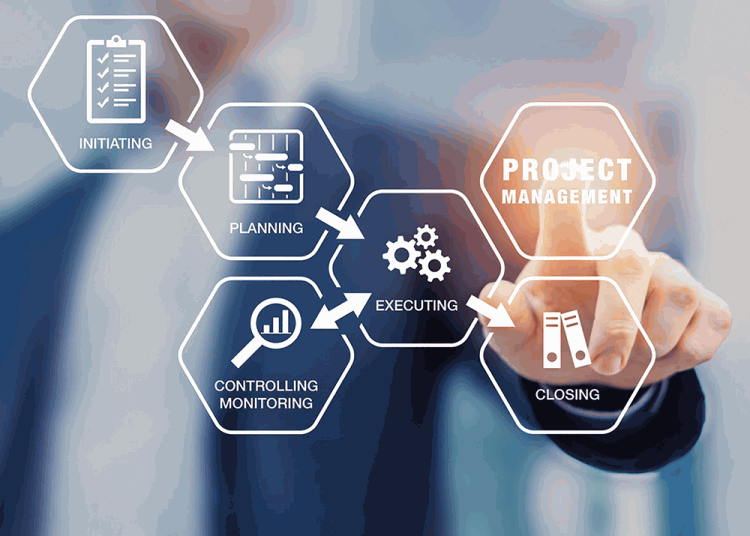 Every organisation works on projects designed to enhance its productivity. Project management is required to facilitate delivery of the multiple required outcomes. In essence, project management starts when a task is defined and follows it through execution to completion, including follow up and feedback on progress. This becomes even more essential when multiple teams must be managed.
In today's environment, directors, managers, team leaders, business developers and others are often 'elected' as project managers, irrespective of having received any relevant training or accreditation. In many cases, these persons do not have the skills to manage project detail and miss out on the benefits of good project management – like on-time completion and predictable outcomes.
Established processes allow companies to define exactly what is required in order to execute the project successfully. This may vary from task to task, but can include the scope of work, stakeholder expectations, deliverables and schedules, subcontractors, commercial and legal compliance and claim management.
The identified tasks then all need to be successfully managed. If one or more of these critical components are neglected, it can result in a snowball effect with potential consequences to stakeholders.
It is thus key to have a defined structure for managing projects, as well as understanding the techniques that enable projects to be completed on schedule and within budget. There are five immediate benefits associated with good project management:
1. Improving productivity and reducing cost and workload
Efficiency is the goal of project management. This is done by creating procedures, templates and processes that establish the basic aspects of controlling the project variables. All procedures should regularly be revised and improved based on lessons learnt and adopted to each specific discipline /domain. This takes time and experience as well as meticulous documentation, but an additional benefit is that the same procedures allow risk mitigation and efficiency improvement. This efficiency improvement can be obtained by implementing some of the following methodologies: create a project plan that contains the key completion milestones on a clearly defined critical path; define the channel for formal communication between staff, contractors and stakeholders; and decide on an appropriate methodology (Agile, SCRUM, etc.) for project tracking.
2. Project management facilitates collaboration
If the deliverables/tasks are clearly communicated and defined in an organised and structured manner, all team members will know exactly what to do at any given time, thus making things easier and more efficient to manage. Roles must be clearly defined to avoid any unnecessary resource overlap. Periodic team checks must also be carried out to ensure everyone is on track or assist them should they have encountered problems.
3. Project management improves customer satisfaction
The goal of a project manager is to make sure that all elements of the project are running smoothly and on schedule. Customer expectations can be satisfied by implementing the following: listen to customer expectations and advise on alternatives or new possibilities; structure clear deliverables for their approval; always have the necessary documentation in hand; and identify the risks along with a mitigation strategy for each.
4. Project management improves performance
It is crucial to track project results and performance in an organised manner. Tracking allows the implementation of lessons learned from previous projects, thus improving current performance. Without a structured process it will be difficult to determine why certain aspects of the project failed or did not meet expectations. Outlined and predefined processes will allow project managers to identify variables that could compromise the deliverables of a project. Use a centralised communication platform for project management, tracking, reporting and change implementation.
5. Project management facilitates problem resolution
As the project evolves, one encounters obstacles and problems that must be managed.
A structured way of organising work can help identify and resolve these in an efficient manner before the implications have a chance to escalate. The implementation of risk management processes, clear communication platforms and regular project updates help mitigate the impact that actual and potential problems may have on a project.
Credit(s)
Further reading:
Unlock knowledge with Netilion Water Network Insights
Endress+Hauser South Africa IT in Manufacturing
With just a few clicks, an ISO 9001-certified and metrologically traceable verification can be triggered directly within the solution for all supported flowmeters.
Read more...
---
Network design for mission-critical systems
IT in Manufacturing
The network is effectively the nervous system of a modern site, allowing protection, control, monitoring, security and safety devices to intercommunicate in a quick, reliable and efficient fashion.
Read more...
---
Iritron wins multi-million Rand cross-border project
Iritron News
The team got ahead through its technical expertise and proven design methodologies, to ultimately reduce overall project risks posed by the supply chain bottleneck.
Read more...
---
High-speed Ethernet up to 1 km with Gigabit Ethernet extenders
Phoenix Contact IT in Manufacturing
With Power-over-Link and Power-over-Ethernet functions, the entire Gigabit Ethernet extender network and connected PoE devices are supplied with power via the data lines.
Read more...
---
Ready for industrial network evolution?
RJ Connect Editor's Choice IT in Manufacturing
To prepare for the future, it is time for industrial networks to evolve, and Moxa is committed to helping them take the leap towards the next generation of networking.
Read more...
---
Are automation suppliers starting to get the picture?
Iritron Editor's Choice SCADA/HMI
The increased graphical abilities of software resulted in automation vendors developing increasingly advanced graphics capabilities in their products. Users were quick to adopt and use the 'pretty pictures'. But a new way of thinking is starting to become prevalent, and vendors should be taking note.
Read more...
---
Are engineers equipped with 4IR skills?
Editor's Choice IT in Manufacturing
Technology has evolved exponentially in the last 10 years, much faster than the 10 years before. A gap will undoubtedly develop if technology evolves faster than our skills. Therefore, we must start immediately identifying the gaps and what 4IR skills we need to fill them.
Read more...
---
Valmet mobile maintenance app
Valmet Automation IT in Manufacturing
VMM meets industrial cybersecurity standards, follows all best practices and guidelines, and is audited by an accredited service provider.
Read more...
---
Business platform to accelerate digital transformation
Siemens South Africa IT in Manufacturing
Siemens has launched an open digital business platform, Siemens Xcelerator, to accelerate digital transformation and value creation for customers of all sizes in industry, buildings, grids and mobility. The business platform makes digital transformation easier, faster and scalable.
Read more...
---
South African manufacturing sector's readiness for Industry 4.0
Editor's Choice IT in Manufacturing
New research from PwC's Insights into the I4.0 Readiness of SA Manufacturing 2022 report shows that I4.0 tools have the ability to increase the quality, flexibility, performance and overall competitiveness of the manufacturing sector. 
Read more...
---