printer friendly version
Saryx launches TMP
September 2021
IT in Manufacturing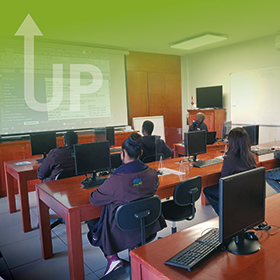 The digital transformation that has swept the world in the past few years has fundamentally altered most people's approach to technology, with an increasing number seeking the ability to manage their own systems. As with something like Internet banking – where people are now empowered to manage their own accounts, credit limits and the like – so we are reaching a point where people prefer to be in control of their own needs and requirements.
Understanding this, Saryx Engineering Group developed the Training Management Platform (TMP) designed to power its SkillUp Training Centre not only to help clients adopt its bespoke solution HSEC Online, but also for individuals in their personal capacities to learn the necessary skills needed to add value to the companies in which they operate.
Ingrid Osborne, co-founder and CEO at Saryx, says that the TMP was designed to integrate with HSEC Online, a cloud-based, automated system for controlling, understanding and ensuring the document management and compliance of all Health, Safety, Environment and Community (HSEC) issues.
"We identified the need for the TMP to enable users to book specific training around HSEC Online, at a time and place that suited them," she explains. "Now, TMP has become an incredibly effective training management and booking tool for any company wishing to automate and simplify its training process. Companies that subscribe to TMP can start to customise, upload training content and begin using the system to manage their training process from booking training to the issuing of training certificates. It's perfect!"
TMP enables training facilities to manage events, calendars, clients, trainees, trainee history and certifications. It has an interactive calendar and an action dashboard that identifies events that require attention and it ensures that critical steps are not missed. The integrated calendar automatically emails calendar invites to the attendees. The pain of generating certificates of attendance or competency is removed by the generation of certificates function which uses both a unique digital signature and a QR code that can be scanned to verify the trainees. Levels of approval based on user roles can be set up to ensure that certificates cannot be printed if the trainee's payment confirmation has not been captured and so that certificates cannot be fraudulently printed.
For more information contact Saryx Engineering Group, 086 099 5105, info@saryx.co.za, www.saryx.com
Credit(s)
Further reading:
Get full value from factory floor data with data sciences
October 2021, Omron Electronics , IT in Manufacturing
Valuable information needs to be extracted from the data and presented to the right audience, at the right time and in the right way.
Read more...
---
Collaboration in the automation ecosystem
October 2021, EPLAN Software & Services , IT in Manufacturing
Data created in the engineering process must be shared with everyone involved in the process.
Read more...
---
Smart water system management
October 2021, Saryx Engineering Group , System Integration & Control Systems Design
The Saryx Engineering Group is leveraging digital technologies to manage water storage, flow, usage and treatment more efficiently.
Read more...
---
Siemens' software for digital transformation of automotive design
September 2021, Siemens Digital Industries , IT in Manufacturing
Model-based development process and systems are used in Japan and globally to adapt to the biggest automotive transformation in 100 years.
Read more...
---
Is track and trace through the factory a waste of time?
September 2021, Iritron , IT in Manufacturing
Modern track and trace solutions are purpose-built to introduce as little disruption to the existing production process as possible, while also being flexible enough to cater for plants that range from fully manual to fully automated.
Read more...
---
Modularity for scalability
September 2021, RJ Connect , IT in Manufacturing
Businesses are looking for versatile solutions that are easy to maintain to ensure smooth operations while keeping costs down.
Read more...
---
Secure boundaries enhance industrial cybersecurity
September 2021, RJ Connect , IT in Manufacturing
When enhancing cybersecurity, it is important to understand how industrial systems are exchanging data and how they connect to IT-level systems.
Read more...
---
Siemens drives digital transformation at virtual Smart Mining forum
September 2021, Siemens Digital Industries , IT in Manufacturing
With its motto: 'On the road to the digital future', Siemens hosted its virtual Smart Mining forum from 3-5 August.
Read more...
---
Deep-learning AI made accessible
September 2021, SICK Automation Southern Africa , IT in Manufacturing
SICK Automation has launched a set of deep-learning software and services called dStudio, making artificial intelligence (AI) more accessible to the southern African market. This software works with machine 
...
Read more...
---
How safe are our factories? Part 1: Cybersecurity for operational technology.
August 2021, Wolfpack Information Risk , IT in Manufacturing
If companies are regularly being subjected to cyber hacks overseas, isn't it only a matter of time before someone with enough motivation, skill and resources targets us?
Read more...
---