printer friendly version
Saryx launches TMP
September 2021
IT in Manufacturing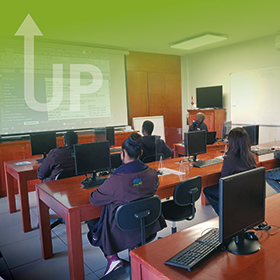 The digital transformation that has swept the world in the past few years has fundamentally altered most people's approach to technology, with an increasing number seeking the ability to manage their own systems. As with something like Internet banking – where people are now empowered to manage their own accounts, credit limits and the like – so we are reaching a point where people prefer to be in control of their own needs and requirements.
Understanding this, Saryx Engineering Group developed the Training Management Platform (TMP) designed to power its SkillUp Training Centre not only to help clients adopt its bespoke solution HSEC Online, but also for individuals in their personal capacities to learn the necessary skills needed to add value to the companies in which they operate.
Ingrid Osborne, co-founder and CEO at Saryx, says that the TMP was designed to integrate with HSEC Online, a cloud-based, automated system for controlling, understanding and ensuring the document management and compliance of all Health, Safety, Environment and Community (HSEC) issues.
"We identified the need for the TMP to enable users to book specific training around HSEC Online, at a time and place that suited them," she explains. "Now, TMP has become an incredibly effective training management and booking tool for any company wishing to automate and simplify its training process. Companies that subscribe to TMP can start to customise, upload training content and begin using the system to manage their training process from booking training to the issuing of training certificates. It's perfect!"
TMP enables training facilities to manage events, calendars, clients, trainees, trainee history and certifications. It has an interactive calendar and an action dashboard that identifies events that require attention and it ensures that critical steps are not missed. The integrated calendar automatically emails calendar invites to the attendees. The pain of generating certificates of attendance or competency is removed by the generation of certificates function which uses both a unique digital signature and a QR code that can be scanned to verify the trainees. Levels of approval based on user roles can be set up to ensure that certificates cannot be printed if the trainee's payment confirmation has not been captured and so that certificates cannot be fraudulently printed.
For more information contact Saryx Engineering Group, 086 099 5105, info@saryx.co.za, www.saryx.com
Credit(s)
Further reading:
Security certified IIoT edge gateway
Omron Electronics IT in Manufacturing
The DIN-mountable device can be installed in machine control panels to provide remote access for on-demand, real-time servicing of industrial equipment.
Read more...
---
EPLAN relegates device data DIY to history
EPLAN Software & Services IT in Manufacturing
With the new Data Portal Request Process, customers can order individual device data in Data Standard quality using a credit system.
Read more...
---
Recovering from industrial data disasters
Absolute Perspectives IT in Manufacturing
Aside from bringing production to a sudden halt, there are often safety and environmental implications when shutting down a plant.
Read more...
---
EtherCAT conformance tool updated
IT in Manufacturing
The CTT now allows read and write access to the PHY registers, which is convenient and rarely supported by other tools.
Read more...
---
Carmakers look to AI/ML to achieve sustainable manufacturing
IT in Manufacturing
ML supports component quality inspections using camera data to check assembly processes and sequences in terms of complexity, speed and accuracy.
Read more...
---
The most common cyber threats in the industrial environment
Rockwell Automation IT in Manufacturing
Rockwell Automation's cybersecurity portfolio strategic growth leader delves into this topic in a recent blog post.
Read more...
---
Deploying IT into the factory floor environment
Omniflex Remote Monitoring Specialists IT in Manufacturing
The ongoing debate on whether OT and IT should be integrated has never been more intense. Closing the gap between the two has many benefits, not least of which are efficiency and profitability managed in near real time.
Read more...
---
PACTware further refines user interface
VEGA Controls SA IT in Manufacturing
Optimising a user interface for multiple sensor equipment manufacturers is possible in such a way that industrial users can use it similarly to everyday smart devices.
Read more...
---
EPLAN Marketplace networks users and service providers
EPLAN Software & Services IT in Manufacturing
The free online platform is divided into engineering services, module manufacturing services and general consulting sectors.
Read more...
---
Condition monitoring software gets asset health boost
Emerson Automation Solutions IT in Manufacturing
The newest version of Emerson's AMS Machine Works adds support for embedded, automatic analytics at the edge using patented PeakVue technology.
Read more...
---