printer friendly version
Safety starts with people
8 June 2020 IT in Manufacturing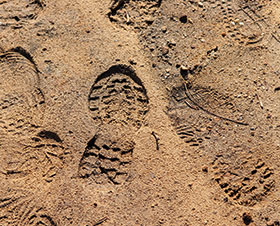 Saryx Engineering's HSEC Online has always based its business model on the safety of people; putting people first by using innovative technology to track document compliance. Now, as we move into the new normal of living and working with Covid-19, tracking employees, contractors and visitors becomes imperative.
Continuing with the company's commitment to provide simple, smart and safe solutions, HSEC Online now offers a Covid-19 Wellness Tracker feature for business. Wellness Tracker allows companies to track employees, contractors and visitors, to manage and avoid the unnecessary spread of coronavirus, enabling employers to take action as health status changes, and immediately identify possible outbreaks in affected departments and regions.
Companies can now manage employee availability for on-site or remote work by tracking how many have been exposed to the virus, tested, or self-quarantined, and through this, assist healthy employees to re-enter the workforce safely. Data can be captured directly by employees and contractors, or indirectly, by security personnel, via a handheld device at access control points. The service is available via the Web or as a mobile app.
Real-time performance metrics
The HSEC Online Wellness Tracker dashboard allows companies to monitor and measure performance and metrics in real time, and on the go. Companies can visualise and analyse data from across the organisation, gaining valuable insight and driving quick and accurate decision-making. The platform is dedicated and ready to help users manage their operations during this time of extraordinary disruption. Tracking the wellness of your employees is only a mouse click away (www.hseconline.co.za).
Credit(s)
Further reading:
Security certified IIoT edge gateway
Omron Electronics IT in Manufacturing
The DIN-mountable device can be installed in machine control panels to provide remote access for on-demand, real-time servicing of industrial equipment.
Read more...
---
EPLAN relegates device data DIY to history
EPLAN Software & Services IT in Manufacturing
With the new Data Portal Request Process, customers can order individual device data in Data Standard quality using a credit system.
Read more...
---
Recovering from industrial data disasters
Absolute Perspectives IT in Manufacturing
Aside from bringing production to a sudden halt, there are often safety and environmental implications when shutting down a plant.
Read more...
---
EtherCAT conformance tool updated
IT in Manufacturing
The CTT now allows read and write access to the PHY registers, which is convenient and rarely supported by other tools.
Read more...
---
Carmakers look to AI/ML to achieve sustainable manufacturing
IT in Manufacturing
ML supports component quality inspections using camera data to check assembly processes and sequences in terms of complexity, speed and accuracy.
Read more...
---
The most common cyber threats in the industrial environment
Rockwell Automation IT in Manufacturing
Rockwell Automation's cybersecurity portfolio strategic growth leader delves into this topic in a recent blog post.
Read more...
---
Deploying IT into the factory floor environment
Omniflex Remote Monitoring Specialists IT in Manufacturing
The ongoing debate on whether OT and IT should be integrated has never been more intense. Closing the gap between the two has many benefits, not least of which are efficiency and profitability managed in near real time.
Read more...
---
PACTware further refines user interface
VEGA Controls SA IT in Manufacturing
Optimising a user interface for multiple sensor equipment manufacturers is possible in such a way that industrial users can use it similarly to everyday smart devices.
Read more...
---
EPLAN Marketplace networks users and service providers
EPLAN Software & Services IT in Manufacturing
The free online platform is divided into engineering services, module manufacturing services and general consulting sectors.
Read more...
---
Condition monitoring software gets asset health boost
Emerson Automation Solutions IT in Manufacturing
The newest version of Emerson's AMS Machine Works adds support for embedded, automatic analytics at the edge using patented PeakVue technology.
Read more...
---